To Soften Football's Blow, Some Colleges Switch to "Commend Leaders"
by Con Chapman
Lifestyles Editor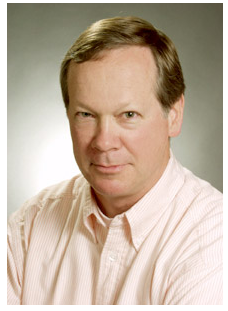 DANVILLE, Illinois. As the medical dangers of football have become more widely-known, college administrators are struggling to deal with a game that is deeply embedded in the culture of undergraduate life.
"We can't just eliminate it," says Norbert Cseko, dean of students at Eastern Illinois University. "If kids are going to get drunk, they're better off sitting in a stadium than driving around the downtown area crashing into alumni and boosters."
EIU and a number of other like-minded schools have gone beyond just talking about the problem of concussions caused by helmet-to-helmet hits at high speed; they're attacking it at its source.
"Football players wouldn't get so hopped up if it weren't for the bodacious cheerleaders on the sidelines screaming themselves silly," says Bruce Jagermeister, dean of student life at Southern Minnesota State. "We need to step back and take a time-out, assuming we still have one left."
So Cseko is de-emphasizing the role of cheerleaders, re-classifying them as "commend leaders" who are encouraged to make thoughtful and respectful comments about both their own team and opponents. "We took away their pom-poms, but at the request of their faculty advisor we gave them each one pom back," he notes. "I think it looks kinda silly, but it's a start."
Instead of tight, form-fitting sweaters the women formerly known as cheerleaders wear loose-fitting sweatshirts and baggy "mom jeans," encouraging both sides in the manner of soccer moms attending a kinder-kick game for toddlers.
"Good effort, Indiana State Teachers College," Claire Urstadt says as she patrols the sidelines of a basketball game that is used as a prototype for next fall's football schedule. "S-U-C-C-E-S-S in life isn't measured by athletic skills!" she sort-of cheers.
"Don't take it to the hole, Bevo!" adds Melanie Hallinan as the team's 6' 7" power forward dribbles along the right wing. "You're only going to hurt somebody." When the big man drives the baseline despite her urgings and draws a blocking foul that sends Calvin Newbill, a shorter player from ISTC to the floor, her hands go to her mouth in a gesture of shock. "Oh my goodness!" she exclaims with concern. "I hope there's no brain damage!" she whimpers after the defender's head hits the hardwood.
"Don't worry, lady," Newbill says with a smile. "When I go down, its not physical education, it's dramatic interpretation."
**
Con Chapman is a Boston-area writer whose works include The Year of the Gerbil, a history of the 1978 Yankees-Red Sox pennant race, and two novels, A View of the Charles and CannaCorn.