by Jeffrey Ross,
Freelance Salary Package Expert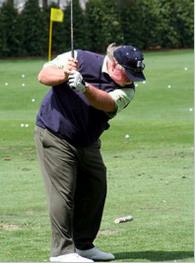 According to a story published on OutsidePostsecondaryEd.com, a "rogue" university president has decided he will return half his current salary to the general fund of his institution. Dr. Phillip Dolly, President of Hamilton State University in Santa Rey, Northern New Mexico, made this stunning revelation at the Northern New Mexico Board of Regents meeting on Wednesday.
According to Dolly, several factors influenced his decision to return the money, with a genuine call to altruism as the driving force.
"Let me explain," Dolly told the Regents. "My 9800 square foot house is paid for, my wife Molly doesn't want her Mercedes convertible anymore, my seven children have completed their university experiences in Switzerland, and I have a hard time spending $766,000 a year [post tax]. At retirement in three years, my state pension is secure at $463,462 per annum per life, no matter what I do with my current salary. My family and I talked and agreed that during these troubling financial times, we have a moral imperative to scale back to just what we absolutely need."
Dolly laid out a proposed budget that included only his necessities:
$32,000 yearly car allowance and $46,000 travel perks, which would include his wife Molly's travel when she accompanies Dolly to conferences. Last year, Molly provided "executive assistance" for trips including both national and international travel and Hawaii.

Membership in the Northern New Mexico Hot Air Balloon Diners Club—$23,000 dollars monthly.

An allowance for Molly to cover weekly dog grooming service at the Proper Pooch and Poodle Pretty Pet Pantry. $450 a week, which is itemized as petty expenditures

Presidential Membership at the Santa Rey Country Club is traditional, historic, and permanent– and has no connection to other salary package adjustments."
"I have no current control over how my refunded salary monies will be used at HSU," said Dolly, although he did express a wish list. "I would hope the university can initiate two strategic action plans—both HR related—both robustly aligned with metrics associated with our mission and values. Perhaps HSU can provide our 477 adjunct faculty members a raise. We've been giving them the shaft for several decades. Additionally, our residence hall people need more money. When you get down to it, without the part-timers and RA's, the University—any University– would fall apart in no time."
The NNM Board of Regents has organized a 36-member strategic task force [including consultants and attorneys] to analyze Dolly's request. Following an 18-month study of benchmarked presidential salary structures, the Regents will announce their recommendations, pending legal counsel and social media input, sometime in early 2015.
Dolly, playing the back nine at Santa Rey Country Club, was unavailable for further comment.