by Josh Bond
On-scene Freelancer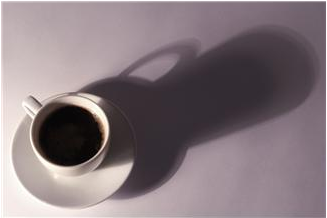 The final three days of the 95th annual NASPA conference were cancelled this afternoon after the Starbucks in the conference hotel ran out of coffee.
"Given the circumstances, we don't feel that attendees can achieve an appropriate level of BOLD-ness without caffeine," said a high ranking anonymous member of the conference planning committee. "Our senior leadership has decided that the prudent move is to send our attendees home."
Despite long lines at ACPA in Las Vegas and ACUI in St. Louis earlier in the month, the Starbucks at NASPA seemed unprepared to deal with the unique demands of student affairs professionals.
Becky, a Starbucks barista with over ten years of experience at the Marriott World Center, reported that she has never seen lines as long as they were Monday morning. "We have large conventions in this hotel every week, and I've never experienced anything like this," Becky said. "These people spend more time in line at Starbucks than they do in actual sessions!"
Mark Wholly, a second-year graduate student who participated in The Placement Exchange last week, saw this as an opportunity. "I'll drive the SSAO from any of the schools I interviewed with to the closest Starbucks off-site for free!" Mark announced via Twitter.
Reactions from other conference attendees were mixed.
"It took me 45 minutes to walk to the lobby from my room in the North Tower, and now this?" expressed a frustrated Residence Life Director from Region II.
Some attendees, however, didn't seem to mind the cancellation.
"I had plans to go to Magic Kingdom tomorrow and lay out by the pool on Wednesday, so this doesn't
really impact me," said Stephanie Sherman, Associate Director of Residential Life at the University of
Mountain Point in North Dakota. "It's 7 degrees back home. I'm here for the sun."