by Joel Pettigrew
Freelance Writer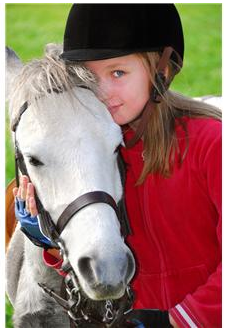 The most recent incident in a growing trend of horse meat showing up in meals and grocery stores around the world around the world, Plains College reported this week that traces of horse meat were found in the tofu used in the campus's dining hall salad bars. Many health observers were not surprised as campus officials scrambled to right the situation in the campus dining establishments and ensure horse meat was not found in any other food items.
"Horse meat has been found in increasing amounts in various food products, and it is not surprising that it is spreading here in the United States as well. We expect the horse meat issue to expand further, and are preparing for this year's harvest of corn and kale to also become potentially contaminated," stated a senior US Department of Agriculture official.
Dean for Residence Life and Dining at Plains, Jason Westford, has already put a backup plan into action on campus. "I have authorized all ResLife and Dining staff members to take the afternoon off to canvas all local grocery stores and specialty Asian markets and pick up as much tofu from the shelves as possible. We must ensure that our stocks are replenished and we can offer a healthy and delicious vegetarian stir-fry tonight," Dean Westford said this morning.
Students are already capitalizing on this news to develop new opportunities to engage the campus community. Assistant Director of Student Activities Liz Hamlett is meeting tonight with the Soy Appreciation Society and the Livestock Club about a potential collaborative spring benefit concert.
"We want to promote an understanding of the health benefits of both tofu and horse meat. We hope to bring the environmentally conscious band 'The Green Avengers' to campus to help spread our message in a fun and informative way," said Soy Appreciation Society Vice President Jesse Minor.