by Con Chapman
Lifestyles Editor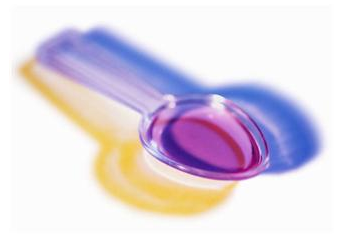 JASPER, Texas. This little town is home to East Texas State, a state college system whose Spartan campus includes features no school can do without; a football team and a marching band to cheer them on.
"I understand the model of the university in medieval Germany didn't include football," says Dean of Students Oren Daily. "They didn't call it the Dark Ages for nothing."
East Texas is an up-and-comer in the competitive world of college bands, a fact that draws jibes from other schools. "East Texas?" sniffs Clyde Holcomb, from Arkansas State. "I'm not sure all their kids are reading the same sheet music."
This year East Texas made it to the National Collegiate Marching Band competition, where a win can propel a band director to the top of the profession; director at a Southeast Conference school performing before hundreds of thousands in a comic opera uniform that includes a goofy feathered hat.
But band director Duane Queenan says his kids will be outgunned unless the school takes drastic steps, so he's invited Eddie "Hammerhead" Jackson, a tough-talking alto saxophonist, to mentor his musicians.
Jackson is at the school today showing band members how to correctly shoot heroin, which he considers the life blood of any serious musician. "Look at Charlie Parker," he notes, referring to the man who changed the course of jazz while taking the drug regularly. "If you don't take heroin, it can ruin you. You'll end up sounding like Kenny G," the reigning king of schmaltz-jazz.
The kids gather round Jackson as he begins his instruction. "Everybody take a bag," he says as he hands out crystalline envelopes. "Everybody bring a spoon?" he asks. The kids raise their spoons in the air.
"Put a drop of water in your spoon and empty your stuff into it," he directs. "Now light a match and hold your spoon over the flame until the heroin dissolves. That's it," he notes approvingly as Olivia Sprague, a xylophone player, successfully "cooks" her "stuff."
"This is easy," she says. "I took home ec last year."
Queenan casts a critical eye at the students' efforts. "You think any of these kids will amount to anything?" he asks.
"As long as they're properly trained on the right equipment," Jackson replies.
"We blew our budget on instruments," Queenan says, "so we don't have enough hypodermic needles to go around."
"Y'all gonna have to double up," Jackson says.
"But can't we get AIDS that way?" Sprague asks with concern.
"Not if you take proper precautions," Jackson says. "You gotta make sure you're wearing a condom."