by Cherie N.
Freelance Writer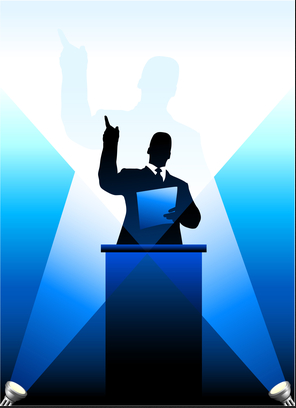 Talks of a CEO-swap reality show for failing Fortune 500s is being shopped across major networks. Cue dramatic music as unemployment rises . . .
The days of Carnegies and Rockefellers sipping un-endorsed cognac and building an economy worth the world's envy are long gone. Trump toupee tropes and Kardashian katastrophies now dominate the "entrepreneurial" landscape of our nation's front page news, and the trend of tacky titans may be about to take on a new level of *facepalm.*
The reality show, title TBD, is said to have been inspired by Sydney Finklestein, professor and sage studier of business at Dartmouth's Tuck School of Business. Finklestein's prolific career has yielded myriad books like "Why Smart Executives Fail." His list of the "absolute worst" CEOs of 2012 has apparently spawned enough buzz to garner the attention of the boob tube's top talent-makers.
Slated to be part of 2013's fall line up, the series will feature the fallen fat cats doing the ol' switcharoo— that is, resurrecting old roles and taking over each other's biz positions and lives. Unfortunately, we won't see reputable CEOs like Ernst & Young's Mark Weinberger being thrust into any prime-time spotlights. The show's creators opted to aim much lower.
Rumors have been circulating that season one will find former Best Buy (BBY) CEO Brian Dunn taking the reigns from mobile gaming Giant Zynga's Mark Pincus. In 2012, Dunn cost his brand $6.4 billion in share buybacks while artlessly juggling an affair with a subordinate 22 years his junior. Meanwhile, Pincus, the Havard MBA behind the world's most pointless social media games (does anyone still play "Farmville" non-ironically?) watched his darling ZYNGA plummet 75 percent in the stock market. Although the view from Pincus' new 11,500 sq. foot, $16-million home in San Francisco has surely helped temper the blow, it's his company that needs the renovation most.
When asked how they were able to get the once-mighty titans on board, or what prompted the unlikely pair-up, the show's producers declined to comment. However, we have a sneaking suspicion that rebuilding prestige wasn't on the top of the list.
Will these men be able to breathe new life into once-great brands? Or is it just an attempt to leverage interest in corporate America via saccharin dramatics? Although the success of this CEO transplant venture/charade is far from inevitable— affairs, lavish spending, careless trading and cheesy cutaways most definitely are. Best Buy? Probably not.