by Con Chapman
Lifestyles Editor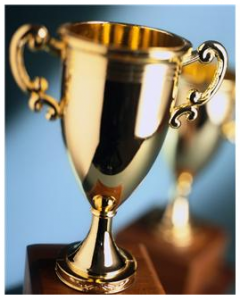 CHILLICOTHE, Ohio. Four decades ago Melissa Morton's mother Marilyn taped a peace sign to her mortarboard on graduation day at Waldmore University, a small gesture that was part of a larger wave of activism as students became commencement speakers for the first time. "We were rebels but we wanted to keep tradition," Marilyn says as she wistfully recalls those days. "What we got was Todd Krimke, an insufferable pre-law major, but that wasn't our fault."
With that battle fought and won long ago, today's graduates are taking on another fortress of resistance at baccalaureate services: the presentation of awards funded long ago by alums that have lost relevance to students of today.
"We have the Claude W. Schukter Award for the best essay on Ohio history," says Ted Kaye a political science major. "Excuse my French—which I got a B- in, by the way—but who gives a flying (expletive) at a rolling donut?"
So student leaders from both the University's "official" and "counter-culture" wings convened to re-write the rules on the activities they wanted recognized for having improved the quality of campus life over the past four years. "The Clovis Gomes Award awarded to the most proficient student in Greek is all Greek to these kids," says Assistant Dean Horace Markey. "I mean, who speaks Greek anymore after rush week?"
The list of honors to be awarded next Sunday afternoon here reads like a Baedeker's guide through the interests of college-age youth today, including the following:
The Hadley "Jake" Withers Prize for Outstanding Achievement in Party-Planning:
"Jake was a real inspiration to his classmates," says Assistant Dean Markey as he reads from a 4" x 6" note card he will use to jog his memory at the podium. "He consistently provided his parents' credit card to pay the deposit on beer kegs, a common oversight that slowed the alcohol consumption of fraternities other than his."
The Adele Newkirk Award for Peremptory Rejections by a College Literary Rag Editor:
"Adele Newkirk was a poetess who tragically did not graduate with her fellow members of the Class of '74," says Dean of Women Sophie Grealey. "She died from massive bleeding after tearing her hair out reading submissions to throttled passions, our student poetry quarterly." The award will go to Bethany Kripke, who added "poems about John Coltrane" to the list of grounds for automatic rejection, which had previously been limited to poems about rainbows and sea gulls.
The William Neasmith Award for Illegal Drug Concealment:
"Willie Neasmith devised some of the more creative pot-hiding techniques of the sixties," notes Student Government President Wayne Grillig. This year's recipient is Blair Henderson, who perfected the 'smelly sock' stratagem. "Blair made a huge difference in dorm life," says Cabot Henry III, a classmate. "His socks were so nasty no police dog or dean of students would dare to sniff them."