by Monty Tufnel with additional reporting by Henry Wenslydale
Freelance Cowboy Humorists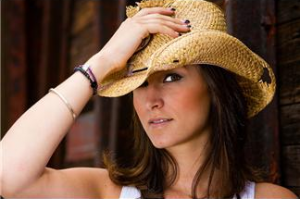 With low summer student enrollment across the country a financial challenge for all colleges and universities, a small Arizona college has come up with a new revenue stream: marketing its empty quads and abandoned halls as a tourist attraction.
The Monday after commencement, Zane Grey College takes down all official identifiers and erects "Deadstone College" signs, "the college where Tumblrfeeds become tumbleweeds."
"We got the idea," says ZG Vice President of Marketing Hollins Magnum, "when Quentin Tarantino scouted our college as a possible filming site for Killing By Degrees. While we were disappointed that he chose Berlin, Nevada for his fictional Gunslinger College we still saw an opportunity to offset our lost revenue since summer Pell Grant money was cut."
Zane Grey has little need to bring in props to transform itself from bustling college to forgotten quadrangle. The tumbleweed blows naturally across the college's mall, the dormitories – not renovated in over twenty years – sport a broken window or two and the maintenance department defers repair requests until the imminent threat of fall opening. Mostly one is struck by the dead silence.
"It's a natural set-up," remarks Grey President Dane Grey (no relation to the college's namesake). "There are hardly any faculty around from June through August and those present are hidden away in their labs. Our schedule of classes is so small we are able to move all of them to Colby Hall at the far northeast side of campus and thus create Deadstone College."
Not all members of the college community agree with the decision. Dr. Horace Wimple, anatomy and physiology professor at Zane Grey for 44 years, laments the physical exertion he undergoes everyday rolling his skeleton from the science building to Colby Hall (which usually houses humanities classes). "Even though I am an old man, technical support will only help me with my computer issues, not my specimen issues."
Magnum chuckles when he hears Wimple's comments. "Little does he know, but Wimple is the unanticipated highlight of the tour. When visitors see him shuffle across the quad, pushing his skeleton and muttering under his breath, most truly believe they've seen a ghost."
Deadstone visitor Karen Randolph, from Ft. Wayne, Indiana, confirms. "I feel like I've walked onto a Scooby Doo set with that old guy being the miner forty-niner."
Visitors are welcomed at the Cochise Saloon (the Glen Campbell Cafeteria during the regular school year) by Grey theater major Anna Marie Hillstop, playing the role of saloon owner Trixie Buxom. She collects the $12 entrance fee (which also gets you a box lunch) and warn tourists of the rattlesnakes and scorpions they might encounter if they move a desk or roam underneath the bleachers at Barry Goldwater Stadium.
"It's a blast," says Hillstop. "Because of the Arizona heat, we only run tours before noon and after 8:00. That leaves me plenty of time to go to my senior seminar and to look for agents. The rest of the time I'm encouraged to raise dust with the rest of The Meddling Kids," the nickname for her fellow work-study role players.
Neither President Grey nor Vice President Magnum would provide specific numbers regarding the budgetary impact, but Magnum did state the venture would be "net positive between the added tourist revenue combined with the cost savings realized by not having to air condition the majority of campus." He also revealed additional potential for this program, "Next summer we plan to offer up Deadstone as a retreat site for other colleges and universities in the area. What better place is there to ponder your organizational challenges than to go to an extinct campus?"