by Jeffrey Ross
Freelance Writer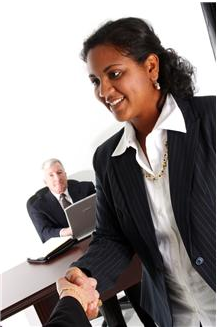 Frank Eastermann, President of Border Cross Community College, was released from his contract by the BCCC Board of Trustees effective September 1. Board Chief Val Hamilton cited the president's recent decision to ignore Board Policy # 6601 as the reason for his abrupt dismissal.
Eastermann drew the ire of Board members when he unilaterally decided to turn down the air conditioning thermostat by one degree to cool heat-fatigued staff in the Staten Administration Center.
"BCCC Policy #6601 is quite clear," said Hamilton in a sweaty interview with local TV station V-HOT. "Let me read it to you: 'No decisions are to be made by college administrators without careful analysis by faculty, administration, students, staff, parents, key constituents, independent consultants, related committees and all three institutional governance councils.'"
Hamilton, mopping his mottled and dripping face, continued. "President Eastermann was way out-of-line. Not only did he ignore our committee process—he was also insensitive to possible input from our seventeen representative employee groups and he did not consider the Employee Potluck Union, stakeholder focus groups, or even the Higher Learn-Ed Commission. Our accreditation may be at stake because of his self-centered, so-20th Century, autocratic behavior!"
One student organization, The Go Green Now, released a statement indicating they found it "massively and permanently abhorrent that Eastermann increased the college's carbon footprint without seeking student or EPA feedback. President Easternanm has clearly shown contempt for social justice."
An attorney for Eastermann, Ryon Roz, said he and his client will appeal the firing. "Dr. Eastermann simply turned down the building air-conditioning thermostat, from 79 to 78 degrees, on July 8th. The National Weather Service Observed temperature that day was 114. Dr. Eastermann clearly had the best interests of students and staff in mind when he cooled the building. He demonstrated strong leadership by making a tactical on site decision—something rarely seen in college administrators these days."
Rumors have begun that the Student Justice Club has issued a grievance against the trustees for making a termination decision without seeking consensus from the same groups identified in Policy #6601. Hamilton had no comment.