by Alan Finch
Freelance Writer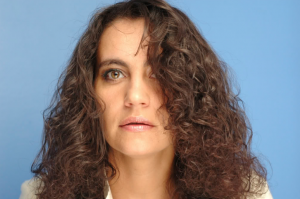 Recently, Massive Open Online Courses, or "MOOCs," have garnered national attention for their revolutionary approach to open and affordable education. While some view MOOCs as nothing more than the current "it" trend, others see their success as an indictment of traditional higher education. Dave Pembers, president and CEO of Learn Today! Enterprises, is one such person.
According to Mr. Pembers, traditional higher education represents an archaic holdover from another time.
"Certainly colleges and universities once played an important role in education, but that time has passed," says Pembers who, instead, envisions a future in which everyone has access to cutting edge course material from anywhere in the world, often at little or no charge.
Many doubt the feasibility of his vision, a fact not lost on Pembers.
"Look, for this thing to work, we've got to aggregate quality content first. Without that, there's no demand, and with no demand, we're dead in the water."
To that end, Learn Today! contacted educators across the globe in an effort to build a diverse course catalog. One educator who agreed to speak on record is Vern McBride of Indiana.
Just as MOOCs represent a departure from traditional higher education, Mr. McBride bears little resemblance to a typical professor. Mr. McBride possesses no terminal degree, does not work at a college or university, and has not stepped into a classroom since leaving Valley Community College thirty one years ago. What he possesses, however, is intricate knowledge of raised-bed gardening, small engine repair and freshwater aquarium maintenance – facts made abundantly clear in more than forty YouTube videos covering these and other topics.
When Learn Today! discovered Mr. McBride's YouTube channel, they quickly secured his expertise.
"Finding him was like finding a diamond in a haystack," says Pembers. "We simply needed him on our roster."

For an undisclosed fee, Mr. McBride agreed to turn over his existing videos and provide new content on a regular basis.
According to Mr. Pembers, this is a win-win for both parties. "On YouTube, his videos were seen by literally tens of people. With our partnership, we're confident we can double or even triple that number."
McBride, however, remains unfazed by his recent success. When asked how he felt contributing to the rise of MOOCs, he said simply, "A what?" before excusing himself to continue work on his new video, "Winning at Farmville, Episode Four."