by Teena Angst
Freelance Writer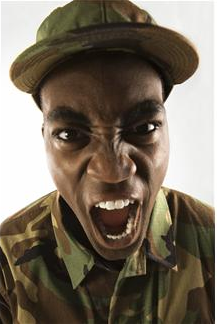 This year's Easternmost University residence life staff realized they could provide a gentler RA training schedule by mirroring Navy Seal Training timelines.
According to Area Coordinator Davidson, "About two months ago, on our staff retreat, Netflix made a 'Strong Silent Slightly Abusive with a Strong Romantic Lead' recommendation that turned out to be a show about Navy Seal Camp." AC Davidson continues, "We watched this show where you had a group of individuals who had two weeks of rigorous training, no sleep, heavy lifting and night maneuvering. It was in that instant that we decided on the radical idea of condensing our three week training into two and going a bit kinder on the staff. You know, like the military does."
New tweaks to Easternmost's training schedule include an RA breakfast as late as 8:30 a.m. and nightly activities that only go until 11:00 p.m. There are even two hours in the new schedule that accommodate for door decorations, hallway decorations, registration for the incident report system, buying books and making secret staff kudos cards.
Assistant Director Patson was a bit hesitant and admits, "I was worried about the two hours of unstructured time, but figured now was the time for a leap of faith. The Seals in the training video had two days of free time, but that's just unrealistic for what we need to accomplish."
Another drastic change to this year's RA training schedule was the addition of three morning roll calls to the schedule, each one expected to be choreographed without lip singing.
"We felt that cohesion through chanting was really central to Seal training" mentions AC Davidson, "so, in order to facilitate it better, we felt the RAs should learn more chants that they can sing while pushing move-in carts."
Reaction has been overwhelmingly positive by the RAs.
"I don't know what Navy Seal camp is, but I'm thankful they've been such a kind role-model for the professional staff. I hardly know what to do with all my extra time," noted one returning RA. "Last year we trained for three weeks with an additional two weeks for welcome week activities, now it's ONLY four weeks before I can see my mom again!"