by Leah Wescott
Editor-in-Chief
Faculty from LeGree College have won a $1 million collaborative learning grant from the Foundation for Enlightened Educators in order to start a book club.
"We have hand-selected a diverse group of tenured faculty to reintroduce themselves to literary classics that could reveal timeless messages about tolerance," said LeGree's faculty chair Agnes Haines. "As the senior member of the Collaborative Grant Writing Committee I was thrilled to handpick the members and the books myself."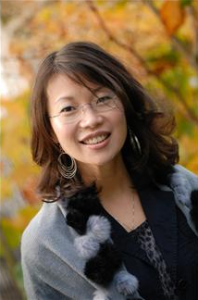 The book club's first two selections for the group are Uncle Tom's Cabin and Narrative of the Life of Frederick Douglass.
"I have to admit, I hadn't read Uncle Tom's Cabin since I was in high school and I was too young to appreciate it then," said Full Professor of Calculus Collin Werner. "The messages are just as relevant today. I currently have a few uppity lecturers in my department who have been getting better teaching evaluations than my tenure-track staff. I had no idea how to respond, but I think this book club will help me develop practical ideas while re-exploring the philosophical issues."
"I'm thrilled that Agnes found me worthy to be on a committee with such a focus on tolerance," said Full Professor of Anthropology Grethen Motts. "It's such a diverse group of full professors from all sorts of different backgrounds. Agnes clearly wanted a wide variety of elite faculty to model collaboration and respect."
The original grant proposal was written by Dr. Margaret Chiou, a lecturer in the college's English department. Chiou is a national expert on cultural bias in literary review processes and thought that an open book club for students and faculty would fit nicely with LeGree College's mission "to fully engage a dynamic, creative and democratic campus."
"Margaret is a popular instructor and a nice person," said Haines. "Unfortunately leadership of a project like this isn't really appropriate for someone at her level and I didn't want to put her in an awkward position. Since I'm a woman, too, it seemed like a seamless change for me to provide guidance to put the program back in the hands of professionals more suited for leadership."