by Con Chapman
Lifestyles Editor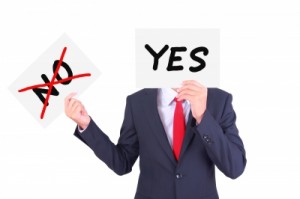 KALISPELL, Montana. When long-time football coach Joe Ray Diggs was terminated by Western Montana University after a disappointing 4-7 season last week, it opened up a hole for Andy Newcombe, who led the Fighting Stinkbugs of Central Oklahoma A&M to a 9-2 record this year.
"I've always wanted to coach in Montana," Newcombe says as he straightens his tie in preparation for a publicity photo, "especially for more money."
But Newcombe, considered a rising star among college football coaches, is on his fourth job in four years, having moved from high school to junior college to small college to his present position with an unbroken string of winning seasons. As a result, each year he finds himself at a loss as he extols the virtues of his new employer to potential recruits since he's just arrived himself.
"I've got a playbook that's bigger than the syllabus for a course in organic chemistry, whatever that is," he says ruefully. "I can't clutter up my brain with mascots' names and school colors."
And so Newcombe has applied the same attention to detail that made him a coaching success to the task of recruiting, creating a series of cue cards to read when he addresses parents deciding which institution of higher learning their son will damage his brain for over the next four years.
"Here at Western Montana we have a tradition we call," Newcombe reads slowly as assistant coach Dwight Myer flips cards of the sort used by TV emcees, "Mountain Goat pride. I make sure every player–" Myer drops a card, but Newcombe, not wanting to seem unprepared as he faces Alonzo Byrd Jr. and his parents Alonzo, Sr. and Marilee, drones on.
"Has a new science center and Olympic-size swimming pool," Newcombe says, and the Byrds seem suitably impressed.
"That's nice," says the All-State halfback's father, "but he's not a swimmer."
Myer picks up the stray card but can't return it to its proper place while Newcomb's prepared text becomes a jumble of non sequiturs more suited to an absurdist poet than a football coach. "Sorority Row is . . . the center of campus social life," he reads with a smile. "We have tutors available if players need remedial instruction."
The Byrds look at each other with expressions of concern, and the boy's father cuts to the chase.
"He's got offers from USC and Notre Dame—tell us why he should come to your school," he says pointedly.
"Our world-class weight room builds strong bodies," he says, "and Friday is Unlimited Tater Tot night at the Student Union."