by Leah Wescott
Editor-in-Chief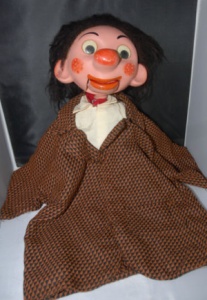 Don't forget to come out Friday for the third stop of the Board of Trustees' quarterly tour! This fiscal quarter, the Trustees face two of their toughest opponents: Setting tuition prices for next year and voting on whether to eliminate our ailing but passionate department of religious philosophy.
This Friday is Trustee Fan Appreciation Day! The first 200 fans to come to the open afternoon session will receive a Trustee action figure. The adorable collectible is a replica of 90-year-old billionaire Gerald Wellsington, owner of Wellsington Aeronautics. Mr. Wellsington donated $1 million in 1966 to build Wellsington Science Labs on the east side of campus.
We encourage everyone to come out to cheer on the Trustees! Fans are encouraged to bring banners of support and wear their "Trustees Rule!" t-shirts.
*Cowbells and the wave are strictly prohibited. Booing during the tuition vote will be punished severely. Shaking hands too firmly with our older Trustees is discouraged, as it could cause injury.