by K-FOAG
Freelance Writer

Although most facu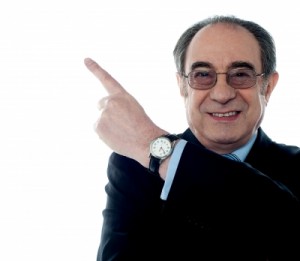 lty are satisfied with the scope of their job responsibilities—teaching, research, committees, bake sales—some view the position as the bottom rung of a ladder to the upper reaches of university administration. Ignoring their colleagues' concern and/or scorn, these faculty "climbers" jump at openings for lower levels of administration, such as assistant director of hedging.
Their new supervisors are understandably tentative about whether these new representatives for The Man will tow the party line, especially since their former position often demanded anti-establishment rhetoric.
"We ran New Administrator Orientation Week for many years," stated Joe Man, Vice President of SUNY Durdyrat. "We worked with ex-Jonestown consultants to improve its validity, but the Kool-Aid is too twentieth century. We tried rose colored glasses but they wouldn't work if the applicant scored too high on the paranoid subscale of the Stone-Moore Cynicism Inventory."
To update their system, Durdyrat administrators obtained a Ulysses grant to work with the technology innovation giants at Google.
A recent Consumer Electronics Show in Las Vegas showcased the soon-to-be-ubiquitous category of wearable technology. The most well known of these products, Google Glass, is still in its beta run. However, in parallel development, Google has recently completed its test run of Glass's lesser-known cousin, Google Blinders.
"Blinders is a culmination of the most cutting edge work in reality distortion technology," reported Mark Izzard, the lead designer of the project. "They've been field-tested with politicians and religious fundamentalists, but this will be the first attempt in academia."
Blinders look like ordinary reading glasses but attached to the sides of the lenses are mini screens programmed to filter out undesirable information, such as budget deficits, contrary opinions or free speech. Although offered in all six original Kool-Aid colors, Izzard recommends Lemon-Lime "for better selective attention."