by Con Chapman
Lifestyles Editor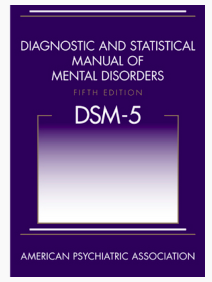 FLORISSANT, Mo. Amy Ratcliffe is "on the bubble" for her first college choice, Vanderbilt. "I bombed my SAT test," she says ruefully, "and I don't have any Costa Rican water purification plants on my resume," as do many children from more affluent families.
So last night Amy attended the Personality Disorder Fair at her high school, along with her friend Melinda Sothern, to find a resume-enhancing mental problem to make her college applications stronger.
"Many students need something to distinguish themselves," says guidance counselor Norbert Branson. "The top 20 percent of students at elite colleges have personality disorders," he notes, citing a study by the New York Psychiatric Institute. "Our kids are going to have to suck it up and go crazy if they want to get into a top school."
Amy and Melinda stop first at the Narcissists Club table where they approach Linda Smiley as she examines her eye makeup in a compact mirror.
"Excuse me," Amy says politely. "Could we get some literature?"
Smiley ignores the two at first and then also at second, until Amy says "Hello?" with a hint of irritation.
"I'll be with you in a minute," Smiley says, "or not. I'm the president of the Narcissists Club, so it's all about me."
"Is there an initiation?" Melinda asks, nervous about the tales she's heard of students forced to eat raw onions, wear funny clothing to school or have intimate relations with biology lab frogs to be accepted by some clubs.
"If we give a damn about you, we could come up with something I suppose," Smiley says as she applies lip gloss.
The girls say thanks and move on to the Paranoid Society.
"Hi," Amy says as she approaches a table on which a papier-mâché diorama of the assassination attempt upon President Gerald Ford by Lynette "Squeaky" Fromme is displayed, beneath a banner reading "When Will the Truth Be Known?"
"What do you want?" says Tommy Racuniz, a slight boy from one of her classes who avoids eye contact.
"Just information," says Melinda.
"Never write when you can speak," Racuniz says ominously, "and never speak when you can nod."
"Are there club dues?" Amy asks, and the boy shakes his head.
Melinda asks "Do you get student activity credit for meetings?" and Racuniz explodes at her, yelling "Why are you tormenting me? What have I done? Leave me alone!"
"Thanks," Amy says. "See you in Current Events."
The girls move on to the Munchhausen Syndrome Club table, where the school nurse is examining President Terry Phillipson, a senior who plans to become a doctor.
"Where does it hurt?" the nurse asks.
"All over," the boy says. "It's like there's a knife in my stomach and a bowling ball on my foot!"
The girls hesitate while the nurse puts a thermometer in the boy's mouth, but they turn when they hear snickers from behind them.
They see four members of the school's pom-pom squad. "What's so funny about human suffering?" Amy asks with genuine umbrage.
"Don't you know?" snickers captain Marci Young. "You have to be sick to join that club!"