by Dallas McFraudy
Freelance Writer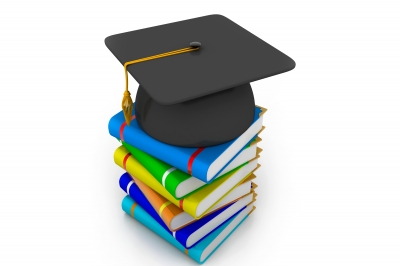 Another refreshing book on generational theory has just been released titled Generation Fail: Why Our Youth and Higher Education are Doomed to the Fiery Pits of Hell by Abe Stanton. Just in case any higher education educators and professionals have been living under a rock the past decade, Stanton brings to light what countless bitter authors have trumpeted for years now: higher education is hopeless. In short, Stanton does a beautiful job re-highlighting everything that could possibly be wrong with our current youth and the U.S. education system.
Dr. Susan Barkley, higher education professor at Maryland State University, was excited when Stanton's recent book came out exclaiming "This just adds to my pile of angry higher ed books!"
What's really special about this particular generational theory book is that it over-generalizes a group of people more than any of its predecessors. Just when you don't think it's possible for Stanton to complain another word about the technology engrossed, selfish, good-for-nothing young people, Stanton whips out another three chapters placing blame on just about anyone in reach.
Perhaps the most insightful parts in Generation Fail are when Stanton deviates from his hopeless rant directed at students, and balances the text by articulating his (almost) original points in which all the ways higher education as a whole is going to hell in a hand basket.
Thankfully, Stanton made his intentions clear about offering no signs of hope at the recent book release, saying "The last thing I wanted to do was show people a light within this dark tangled mess we've created. Nothing we can do but sit back and watch this inescapable crisis perpetuate into a the crap hole we've all ben expecting. It's my hope that people will just feel like giving up after reading this book."
"He really leaves the reader in a deeper state of despair, angst and darkness. It really gets you jazzed about pointing fingers, wallowing in our own demise and placing the blame anywhere but with ourselves," concluded Barkely. "It's about time that there are people speaking up about how much millennials are worthless and higher ed is destined for failure. If only a few more people would zero in on the financial crisis and the growing irrelevance of brick and mortar campuses, then we'd be set!"
Check your local bookstore for an upcoming book signing dates.