by Teena Angst
Freelance Writer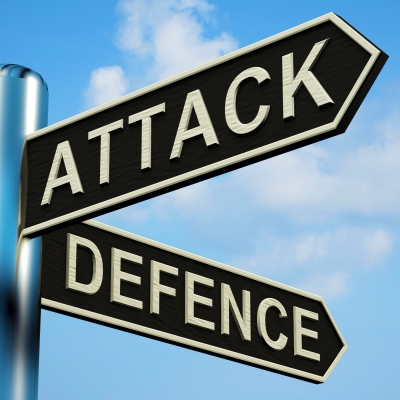 Whattama University has reported that a four hour-faculty/staff orientation standoff has ended. Problems erupted when all new employees were provided with a copy of Erik Erikson's The Life Cycle Completed and informed they were going to "explore new ways of thinking." Police records indicate that when the trainer turned her back to the audience someone threw the book in her general direction. Following this action the 21 members of the orientation class immediately ran to their academic or staff group and fortified themselves behind folding tables.
The trainer was identified as 25-year-old Carol Kerber who indicated, "I learned about Erikson in my graduate program," sobbing Kerber continued. "I just thought it would help our faculty and staff be better educators." Kerber was immediately made aware of her error when Sociology and Women's Studies immediately combined forces, screaming, "We're not white males! We're not white males!"
Police reports indicate that there were four primary coalitions. Early in the situation there were five, but faculty from the Department of Education were willing to combine with Student Affairs, acknowledging that Bloom's Taxonomy and Maslow's Hierarchy were essentially the same thing because they are both shaped like pyramids.
Dr. Shaffer, new hire for Engineering, admitted, "I may have gotten a little out of control when I heard the words 'new' and 'Erikson.'" During the standoff, Engineering and Physics would be responsible for catapulting multiple copies of Erikson's book at Kerber with the words, "Pestalozzi for life!" along with one copy inscribed, "Learn by doing – I don't know the name of the theorist!"
Individuals from Psychology, History and Religious studies fortified themselves and occasionally tried to break the standoff with updates on the value of Erikson's theory. Yet these attempts were often interrupted with screams for Carol Gilligan. Tension reached a head when Kerber was cornered and asked to by Sociology to "choose whether or not you're going to steal the medicine!"
Two adjuncts for Philosophy simply fortified themselves together and could be overheard screaming the names of different philosophers at one another. There were no outward attacks by this particular faction on others.
Eventually, participants recognized it was 4:45 p.m. They packed their bags and went home.
Flustered by the situation Dr. Wheedlock, new hire for Biology, indicated that tensions were so bad, "We didn't even get university folders OR pens!"