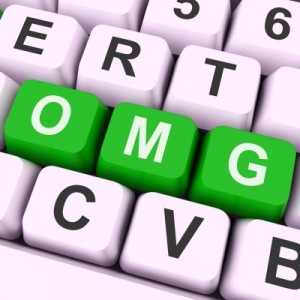 Add one more name to the list of unemployed higher education professionals this week, as Reverend Jacob Pershing was fired from Michigan Southern University on Thursday.
"Reverend Pershing was described by students as a dynamic engager, an exceptional counselor and a nonjudgemental soul," said Vice President of Assessment Lydia Charles. "He just couldn't produce data to back up those claims."
According to Charles, Pershing was put on disciplinary notice a year ago when he submitted a report about his students' spiritual growth in relation to their overall contentment with their academic experience.
"He based all of his findings on information gathered during focus groups and personal interviews with students," said Charles. "It was very frustrating when it came to enter his 'data' into our expensive assessment software, which requires hard numbers, not a bunch of lofty qualitative nonsense."
Charles gave Pershing one year to improve his assessment plan and aided him with a link to a YouTube tutorial to show him how to create a 5-point Likert scale question on SurveyMonkey.com.
"This year, he used the Likert scale, but his questions were completely inappropriate," said Charles. "Instead of asking, 'Did you enjoy the speaker last Sunday?' the survey was asking about spiritual enrichment, depth of faith and even hope! He just doesn't get how important assessment is to our work and this type of passive aggressiveness does not serve our spirit of teamwork."
Pershing says he now plans to pursue a pastoral life outside of academia.
"I did my dissertation on measuring hope through deep conversations and accurate listening skills and interpretation," said Pershing. "A few years ago I was asked to be the keynote speaker at the National Institute of Assessment and Good Practices, but I suppose I haven't grown with the times."
Charles, whose expertise in assessment comes from her work as a ticket counter at student activities and perfect attendance at the Budget Rules and Auditing Committee meetings last fall, said she was unaware of any of Pershing's credentials.
"Each campus is unique in its needs and issues," said Charles. "It's dangerous to measure success by national best practices."