by Dallas McFraudy
Freelance Writer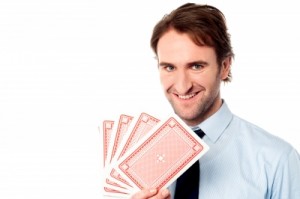 The National Association for College and University Professionals, NACUP, has just released its revolutionary theme for the upcoming annual conference in Atlantic City, New Jersey. It is titled Charging, Championing, and Charting Change: Transcending, Transformation and Transcontinental Tactics.
If the title wasn't clear enough, the conference planning committee stated in its announcement email that this year's radical conference aims to offer attendees experiences that recharge them to be bold in their profession.
Although this title offers a record breaking number of buzz-words, when asked how this theme is any different than the last decade of conference themes for any higher education and student affairs conference, Heather Wilkiam, NACUP spokesperson, simply repeated the title to us.
Conference planning committee member, Joe Shrader, shared his thoughts on the upcoming conference. "What we are most excited about is our conference venue. We are coming off a huge success last year when we held our conference in the heart of Las Vegas. For whatever reason, that location got just about as much positive feedback as we could have hoped for. While people didn't seem to be actually attending any of the sessions, the overall satisfaction of the conference was off the charts. We're still trying to figure that out."
Shrader continued explaining the benefits of this year's conference location. "While Atlantic City will probably have fewer strippers, not as many prostitutes, and a smaller number of questionable drunken parties than Las Vegas, we hope the extensive gambling amenities will make up for the disappointment attendees may feel when they notice the less prominent objectification of women's bodies on every corner."
In addition to the new conference location, NACUP has promised a new take on virtual and social media presence at the conference for which they plan to release a statement later in the week.