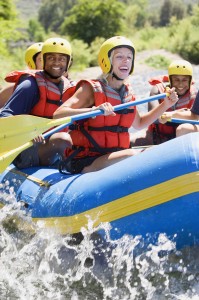 The atmosphere at Bridgestone College is somber this week, as news of four administrative terminations have leaked out.
"I never enjoy firing staff, but in this case I had no choice," said Vice President of Student Engagement Annabelle Jenkins. "The misuse of funds and mounting distrust among staff could not be tolerated.
According to reports, four entry- and mid-level managers attended an expensive leadership conference last month and returned to campus to reek havoc.
"The college provided money for them to go recharge their batteries and hear some interesting ideas," said Jenkins. "They had always been strong staff members so we had no way of knowing they would abuse the privilege."
The four, now known informally as "The Preachers," came back to campus and immediately changed their habits.
"They started going out to visit other departments in an effort to collaborate in new ways and then asked me to let them change our staff training program to be more effective," said The Preachers' supervisor Stan Rouse. "It made me look like a fool, undermining my authority and reputation by talking about new theories and practices I'd never heard of."
"They thought they were being 'intellectual' but all they were really doing was making more work for me," said department secretary Eleanor Crosby. "I'd used the same forms and practices for decades and now they wanted humiliate me. I've never seen anything like it."
"It was irresponsible, but hopefully a learning experience for all of them," said Jenkins. "Here, I funded a trip to Orlando for them, and all they did was stay inside the conference center attending workshops and plotting their takeover when they returned. They wanted to learn about leadership? I think I taught them a lesson or three."