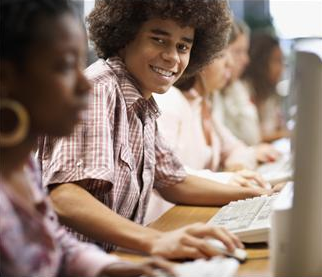 In a new plan to become the most transparent administration in the country, Talvern College has instituted a new operating manual for faculty and staff.
"It's just good practice to keep everything you're doing right out in the open," said Human Resources Director Kellie Anwar. "When you make everything transparent, you're building trust and partnership with your students, parents, colleagues and the public."
In the new plan, faculty and staff will reveal everything they're working on.
"We'll hold everyone accountable for full disclosure. There are hundreds of examples of places where sloppy practices have gone unchecked," said Anwar. "Professors will now have to tell students when they're preparing pop quizzes. Campus police will have to tell students when they're conducting undercover investigations. It will be a model of transparency."
The new plan was implemented after a number of embarrassing scandals came to light at the college in recent years. The president was terminated after a faculty vote of no confidence following revelations of misuse of funds and questionable hiring practices.
"President Meyers was caught using college money to purchase luxurious vacations for himself and his lover, who was 'hired' as a personal live-in assistant for the president's house," said Anwar. "After that hiccup in our history we all agreed to keep all practices open for review. The timing couldn't have been better, as in recent years we've had more student requests for advanced warnings about surprise quizzes or being called on in class. We agreed that we must put a halt to these distasteful academic practices."
Anwar has been tapped to oversee the search for a newly created "Director of Transparency" position.
"It may be the most important search in the college's history," said Anwar. "Our confidential committee meetings and airport interviews have yielded an outstanding roster of finalists. We look forward to letting everyone know whom we've chosen soon."