by Con Chapman
Lifestyles Editor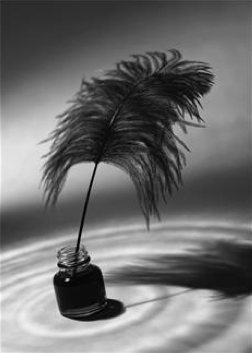 NORTHAMPTON, Mass.  Western Massachusetts gave the world Emily Dickinson, perhaps America's greatest female poet, and the region remains a Mecca for poetesses to this day.
"There's just something about this area that appeals to young women with a talent for verse," says Ariel Winter-Smythe, a first year writing instructor at Sarah Baldwin College. "Some say it's the isolation and the lack of human contact, but I think the depressed economy helps too."
And so each academic year Sarah Baldwin springs for a "poet-in-residence," a working poet who can provide a real-life example to its female students to prove that they can survive in the notoriously impecunious art form, provided they're willing to live with multiple roommates and eat lots of Ramen.
"It's never been a problem before," Winter-Smythe says, her forehead creased with furrows of concern as she approaches the porch of 37 Sylvia Plath Row with an eviction notice in her hand. "Everybody just assumed that each year's 'P-I-R' would move on after graduation."
But the tradition of informal arrangements with working versifiers has met its match in the form of j.r. "jack" ryan, a "flarf" poet whose term was supposed to end last spring, but who has so far refused to vacate The Poet's House, an on-campus residence that comes with the appointment. "i'm mystified why there should be any confusion," he says in his characteristic lower-case prose. "the rent's free, the females are accommodating and the only male competition on campus are custodians, bursars, and physics professors," he notes. "compared to those guys, i'm a prince charming."
Massachusetts laws are notoriously stacked against landlords, as tenants are allowed to withhold rent for code violations, punch holes in the wall when they get angry and stuff pork sausage into nooks and crannies when they vacate leased space, all without significant legal consequences. "Nobody should be allowed to be a landlord," says Lea Komenitz, President of the campus chapter of The Spartacist League, a Trotskyist political group. When asked how she proposes that shelter for those who can't afford to buy a house should be provided, she says "That's my parents' problem, not mine."
As for ryan, he says he'll think about leaving when he gets good and ready, but he's in no hurry. "i just bagged a nice young woman from scarsdale," he notes. "they said i was poet-in-residence, but they forgot to say how long."