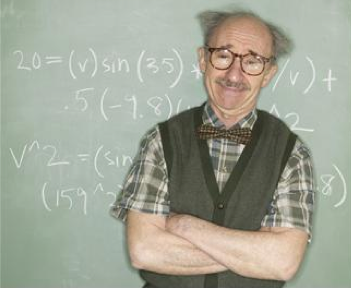 Chic educators gave a resounding cheer Monday at Fashion Week, when Versace revealed its daring new men's collection spotlighting short-sleeved couture.
"Finally, something for the fashion-forward chemist," said Bernie Norcross, chair of the chemistry department at Holyoke Tech. "It's so embarrassing to shop for an awards ceremony or end-of-year banquet when the only options for attire include cumbersome long sleeves."
The Versace creative team, hitherto not known as proponents of nerd chic, marveled at their own work.
"It started as a simple business move to exploit the previously untapped market of lab scientists," said Francois Aubiér, lead designer on the collection. "We watched footage of the most recent Nobel Prize winner and realized he looked ridiculous in his old fashioned tuxedo. Now he can sport the classic tie and tails but with the comfort and style of short sleeves."
"I loved the show-stopping centerpiece of the collection 'The Petri' that featured a breast pocket deep enough for several pens and a pipette," said Norcross. "I'm going to buy the whole line."
In a lovely twist of kismet, rumors persist that the Versace team has been nominated for a Nobel Peace Prize for accomplishing the impossible – bringing the worlds of science and fashion together.