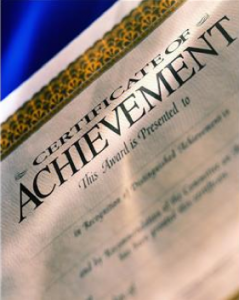 Marvin County Community College established a new best practice this fall by officially designating every single one of its practices as a best practice.
"We've already been calling everything we do at MCCC a best practice, so we realized that identifying something as a superlative is redundant," said MCCC President Charles Lautner. "We needed to go one step further to make our best practices something special."
Tuesday afternoon, Lautner introduced Cherise Manningham, MCCC's new vice president for best practices.
"Prior to accepting her role at MCCC, Dr. Manningham was the executive director of
cutting edge at the Susquehanna Institute of Technology," said Lautner at his press conference. "Cherise has a bachelors in innovation and a PhD in ahead of the curve. Hiring her is clearly a best practice and we can't wait to see what else she can do."
"I'm honored and humbled to oversee best practices at this fine institution, although your work prior to my arrival makes my job very easy," said Manningham. "Since everything is already a best practice, I just have to make sure I honor the tradition you've established."
When asked about MCCC's scandal-ridden reputation in recent years, including the faculty vote of no confidence in its previous president two years ago and the headline-making hazing incidents that led to two deaths, the new vice president showed fearless optimism.
"Innovation and the scientific method are both based on risk taking, which means you have to fail in order to learn," said Manningham. "If MCCC had not experimented with such bold practices, they would be the safe, boring schools that surround us. I'm proud of MCCC's massive failures and consider them a model. There's an exciting sense of danger when everything you do is a best practice."