by Con Chapman
Lifestyles Editor
JASPER, Texas. East Texas State is a public college that must compete with twelve Division I programs for football talent in the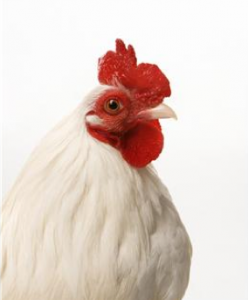 state, which is why Coach Orville Sprague goes far afield and sometimes takes a chance on a marginal player. "I'm not going to get your Parade Magazine All-Americans," he says of the Sunday supplement magazine that picks outstanding high school athletes for annual honors. "But if I can get a kid who's slipped down the scouting ranks because of substance abuse, I'll be on him like a duck on a June bug."
And so Sprague recruited Enrique Obatala, a fleet halfback who had never journeyed out of his native state of Florida. "A lot of top college backs can stop on a dime and give you change," says Offensive Coordinator Ray Bob Huggins, a member of the school's Football Hall of Fame that lines the walls of the cafeteria in the student union. "Enrique can stop on a food stamp and stretch it into dinner for four."
But East Texas's shoestring budget means they can't afford due diligence on players' backgrounds, so they often end up surprised by a prior criminal record, major traffic violations or, in Obatala's case, a weird religious preference no one had ever heard of.
"Enrique's a Santerian," notes Dean of Students Edgar Vincennes. "Nothing wrong with that, although we have to keep him away from the Ag School's animal husbandry classes."
Santerians use animal sacrifice in their rituals, a practice upheld by the U.S. Supreme Court in the case of Church of Lukumi Babalu Aye vs. City of Hialeah. End zone celebrations often incorporate religious elements, as with Heisman Trophy winner Tim Tebow's professions of his Christian faith and Kansas City Chiefs' safety Husain Abdullahand Muslim prayer on Monday night football, so East Texas officials were on their guard when Obatala broke a 79-yard touchdown run in spring football earlier this year.
"We have to be sensitive to his faith, but we also have to think about impressionable children in the stands," noted Vincennes as Obatala lined up behind quarterback against Chisholm Trail A&M Saturday. When a crushing trap block opened up a hole in the defensive line, Obatala burst through it and scampered past defenders to give his team a dramatic come-from-behind win.
What happened next is not in dispute, although some observers say they still can't believe their eyes. "That kid pulled a chicken out of his pants and offered it up in some kind of weird cult ceremony," says Chisholm Trail Alumni Association President Mike Cseko. "It was worse than anything Shannon Sharpe ever did to a football."