by Alice Hawthorne
Freelance Writer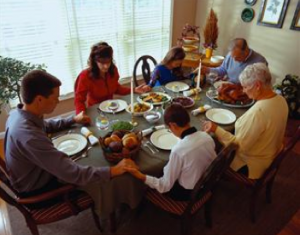 Citing years of receiving apple-shaped gifts at Christmas and questions about his major at the dinner table, fifth-year residence hall director James Reinhart stated with confidence that this will be the year he can finally explain to his family what it is he does for a living.
Speaking from his on-campus apartment located in the freshman residence hall at Leaf Briar College, Reinhart showed emails from aunts, uncles and cousins proving that explaining student affairs may be an uphill battle.
"Here's one from my Aunt Maggie," Reinhart said with an exasperated smile, "Where she asks when my 'break' begins so I can get home and help mom prep the meal."
Reinhart plans to make the six-hour drive home after his on-call shift ends, arriving the night before Thanksgiving.
"My Uncle Steve will want to know if my cousins can sleep in my room or if I'll be back from school for the week," Reinhart reported. "My mom will try to explain to him that I'll be at work, not at school, but I am not confident she understands either."
During the Thanksgiving meal's traditional small talk about work, life, relationships and school, Reinhart states that in the past he has tried to explain not only what he does but also the importance of it.
"The Thanksgiving after Monsters University came out was a total nightmare. I was asked if my job just consisted of keeping people from partying too much or organizing huge, fun campus programs. I mean, yes, it kind of does, but I still got a lot of blank stares when I talked about how I was required to earn a Masters to do my job," Reinhart said.
While he loves his family for trying, Reinhart is tired of his uncle making "the same stupid 'Animal House' jokes over and over again" and his grandfather telling him to "enjoy living for free."
"Free?" Reinhart said. "I definitely do not get anything 'free' in this job. I earn it."
Despite his family's confusion over how he spends 168 hours a week, year round working, Reinhart looks forward to being with his family and maybe, finally, once and for all "stopping them from thinking I'm a professor or that I'm a 'house mother,' or that I am still in school."
At press time, Reinhart's Aunt Lily looked forward to spending the holiday with him. "I am just so proud of my nephew. I fully support what he does. And I can't wait to cheer him on at his graduation!"