by Matthew Javidi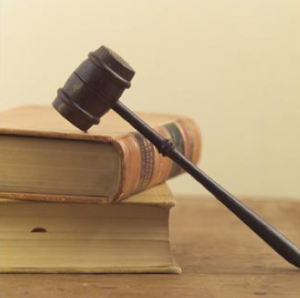 During a press conference last Tuesday, the University of Phoenix announced the creation of a new undergraduate major designed to provide its students with a four-year education in government lobbying.
The new major, which students will be allowed to declare by the Fall 2015 semester, was conceived by law professor Derek Atwater in response to the increasing demand for litigators acting on behalf of for-profit colleges like the University of Phoenix.
"Now, more than ever, our nation needs bright, out-of-the-box thinkers who will fight down any lawsuits aimed at for-profit colleges," said Atwater. "Without such shrewd and dedicated legal minds, thousands of students could lose the opportunity to have the fractured, mediocre and egregiously overpriced educations that they deserve."
Atwater went on to describe the curriculum of the lobbying major, which included such classes as:
LOBB 101: Intro to Campaign Finance
LOBB 105: Pell Grant Exploitation
LOBB 110: The Fallacy of Gainful Employment
LOBB 162: Out-Of-Court Settlements
LOBB 201: Advanced Bribery
Numerous University of Phoenix students have already expressed their desire to declare the new major, including freshman Keith Gale. "Ever since I was a little boy, I've wanted to be a litigator," said Gale. "Most kids want to be astronauts or athletes when they grow up, but I want to defend for-profit colleges against allegations of fraud. Thanks to the University of Phoenix, I can finally follow my dream.
Like most of the University of Phoenix faculty, Professor Atwater believes students like Gale represent the future of the United States. "Hopefully, this new program will teach many of our nation's future graduates to fight the government's pedantic idea of a 'real education,' whatever that means."
"Besides," added Atwater, "what's the point of getting a virtually worthless degree at an unfair price if you're not going to use it?"
University representatives ended their press conference by expressing their high hopes for the new lobbying major, saying that it would provide other for-profit colleges like Devry University, ITT Tech, and Full Sail University with poorly-educated and hopelessly unskilled litigators to lobby in their favor. However, the University of Phoenix itself, according to the representatives, would more than likely continue to hire Ivy League law school graduates and the best attorneys money can buy for their own lobbying purposes.
—————–
Matt Javidi is the founder and editor-in-chief of the satirical news magazine Gaucho Marks. He has taught the "Contemporary American Satire" Colloquium at UC Santa Barbara.