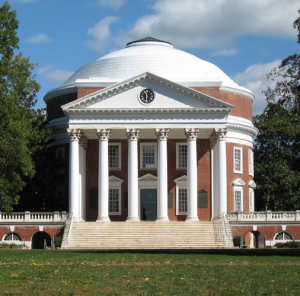 Two fraternities are considering filing a Title IX complaint against their home campus, the University of Virginia, for alleged personal violations that occurred during the university's recent attempt to create a safer climate for women.
"We really liked UVA at first," said leaders from Kappa Alpha Order (KAO) and Alpha Tau Omega (ATO), in a public memo. "It was really nice and seemed to share the same values as we did. When UVA invited us to the Cavalier freshman class, it felt like a dream come true. We must have been naïve about the realities of college life."
According to KAO and ATO, UVA was sweet and polite at first, leading the fraternity system to believe that a culture of alcohol abuse and sexual misconduct were empowered and supported.
"I really thought UVA respected us," said ATO brother "Joe." [All of the brothers interviewed for this story spoke to us on the condition of anonymity.] "They treated us with dignity and let us do our own thing – or so we thought."
"After we'd been allowed to serve alcohol any way we wanted, the red flags started," said Joe. "An article in Rolling Stone quoted a lot of women who claimed that they'd been raped and it resulted in our temporary suspension while the school did an investigation. I had never been suspended before and was saving it for something special – like spring fling. I never thought UVA would take that precious moment from me."
KAO brother "Payton" cried as he recounted the memories of his fraternity's suspension.
"Administors suspended us and then we had to sit in the same room with them when they introduced their new sets of rules," said Payton. "It's like I'm being violated all over again by having to tell the story."
Other fraternity brothers told similar stories. According to the interview participants, many of the other fraternities had also been violated but felt too scared to go on record.
According to UVA administrators, the new rules include a requirement that alcohol at parties be served in cans, which protect drinkers from date rape drugs and allow users to have an accurate awareness of the quantity of alchol they consume.
"The administration kept telling us the rules would feel good and if we didn't go along with them, they would make our lives miserable," said Joe. "The new rule about making sure at least one person at each party remains sober is something I'm not sure I'll ever get over."
"I used to look forward to the social experience of college," said Payton. "I'd grown up with a romantic vision of getting into a competitive school, partying and getting laid. "I'm not sure I'll ever be able to trust again."