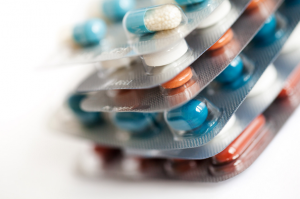 300 attendees from last week's convention of the National Association of Student Personnel Administrators (NASPA) returned from their travels with a fascinating supply of new handouts, a utilitarian canvas bag and an unexpected case of rickets.
"I knew I was tired, but I assumed it was just from partying too late each night," said first-time conference attendee Nick Maisley from Mount Saint Hope College.
Like many, Maisley, suffered a crippling Vitamin D deficiency from days of wandering to workshops, socials and keynote addresses in a conference center with no windows.
"I couldn't afford the 50 dollar cab fares to get off-site so I ate all my meals in the over-priced convention center," said Veronica Willis from Ann Arbor University. "The ceilings are painted with faux clouds and sunshine and the ficas trees must have fooled me into thinking I was going outside."
Symptoms of rickets include bone soreness and muscle weakness.
"I assumed it was just the uncomfortable chairs in the session rooms," said conference planner Winona Jackson. "I had no idea my all-chicken diet at the conference meals and preference for black coffee at the breakfast buffet would put me in any danger."
Once known as "The English Disease" because of its outbreak during the Industrial Revolution, rickets is now growing in popularity among bureaucrats who meet en-masse.
"We're planning to add educational sessions at next year's conference to help organization members become more sensitive to this new, underrepresented group of rickets sufferers," said Jackson. "This is an area of social justice that needs strict attention."