by Joel P.
Freelance Writer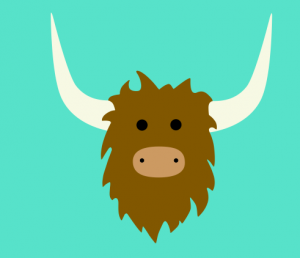 The National Association of Student Personnel Administrators (NASPA), fresh off their 2015 Conference in New Orleans, find themselves moving from one controversy right into another.
At the 2015 convention, a variety of unprofessional and harassing posts on anonymous social media platform Yik Yak brought outrage, mockery, and shrugged shoulders from students, professionals, and even CronkNews.com's sister publication, *The Chronicle of Higher Education. With the conference a success overall, NASPA unfortunately found itself having to respond to another controversy this last week, as Indiana, host state of NASPA 2016 in Indianapolis, passed Senate Bill 101, a law authorizing business owners to refuse service to customers if it would violate their religious beliefs.
After being called on to respond to the passage of this law, which may influence or affect their annual conference next year, NASPA's president, Kevin Kruger, announced today a drastic response.
"With the passage of SB101 in Indiana, and feeling that the Yik Yak controversy from New Orleans has not been fully resolved," Kruger said in a live webcast from NASPA offices in Washington, D.C. "I am pleased to announce that we are moving our 2016 conference to Mongolia's capital city, Ulan Bator. We have been in negotiations with their tourism office and convention center all weekend, and we are excited to take NASPA international."
Resources and information about the conference and the new location were immediately posted to NASPA's website, including information about keynotes and local tours. The opening keynote will feature Yondongiin Otgonbayar, the Bulgan region's representative to the State Great Khural, and president of the Mongolian Yak Appreciation Club. His talk will highlight the negative reputation Yik Yak has cast on yaks in the region, and how yak herding can teach us about student development. One of the tours during the conference will visit a yak ranch and will explore the sustainability opportunities of using yak dung in heating residence halls.
Emails to NASPA and President Kruger about whether this is a "yak apology tour" or a direct response to the laws passed in Indiana have gone without response at this time.
UPDATE: CronkNews has just received an email from [NASPA's competitor] ACPA's 2016 Conference Planners, taking place in Montreal, stating that they have just booked Jungle Jack Hanna as their opening keynote, to speak on "The Tall Bird Experience: How Emus Can Inform Us on Crisis Response." The announcement was accompanied by a brief explanation, including "ACPA wants to ensure that all three-letter animals are equally represented across the profession, especially when they can offer us unique insight into the college experience."
*CronkNews would like to note that there exist no formal or informal ties to The Chronicle of Higher Education, and that, really, they are more of a distant second cousin.