by Jeffrey Ross
Freelance Academic Regalia Historian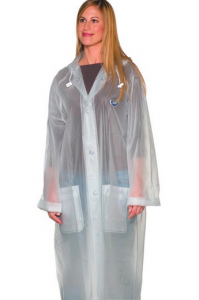 Watchdog group The Academic Regalia Freedom Foundation [ARFF] has filed a lawsuit hoping to stop a controversial new event planned at one of America's premier workforce development community colleges.
Copperfield Community College recently initiated a new, fully transparent cultural diversity celebration called the Spring Equinox Display of Academic Regalia.
A brief filed by attorneys representing ARFF notes that the planned event is "distasteful, disrespectful, profile-based, possibly anti-American and contrary to the innate and traditional purposes of academic regalia."
ARFF members have also privately expressed concern at what Copperfield faculty members might be wearing—or not wearing—beneath their academic regalia. One ARFF officer was reported to have said, "Those Copperfield Faculty members give 'free' community college a whole new meaning."
Philip Dolly, president of Copperfield Community College, was shocked that ARFF would take umbrage with his institution's learner-centered celebration.
Dolly posted a fiery reply to AARF on CCC's website: "Our intentions are pure, learned and noble. Spring is a time of rebirth, of hope and change. By seeing us in our academic garb in the classrooms, in the restrooms, at the snack bar, or waiting in a line for Equinox potluck platters, students will ask questions about the meaning and history behind the colors and the various degrees.  We hope our dog grooming, welding and truck driving students will be motivated to achieve success, graduate and soon wear their own regalia at work. Of course, the cap and gown attire may not be appropriate or safe in some learning environs at Copperfield, but we hope for widespread involvement."
Various opinions on the case have mushroomed in the media.
An op-ed piece appearing on the Outside Post-Secondary Ed website noted that "ARFF is intellectually frozen in the 19th century. AARF seems to think those dour one-use gowns and mortar boards should stay in the closets or hang on hooks behind office doors, covered in drycleaner plastic – except for December and May graduation ceremonies."
A body language expert and psychotherapist on WOLF News indicated the Copperfield faculty and administration's apparently bizarre desire to wander aimlessly around the college in academic robes probably was symptomatic of "repressed childhood dress-up syndrome" and also noted such behavior "manifested latent role-playing confusion."
An anonymous source from the Department of Post-Secondary Education said, "The upcoming AARF court decision might have unpredictable – even dark – consequences for the eventual implementation of the Free Community College policy."
The United States 43rd District Court of Appeals on West Midway Island will hear the case sometime in 2017. Judge Preston Paxton, Chief Justice of the Midway Court, issued a statement saying, "The case revolves around key First Amendment issues that cannot be ignored—even at a community college. I am also concerned that holding the event in conjunction with the Spring Equinox might violate widely-supported separation of church and state policies as well."