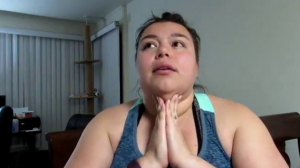 Higher education scholars scrambled this week when a man reported seeing a doctoral student who spoke of her course work with enthusiasm and even applied the learning with her job. Scientists immediately dismissed the report, stating the creature described went extinct decades ago.
According to Ben Savviche, the man who claims to have seen the enthusiastic PhD student, the sighting was a complete surprise.
"I was scrolling through my Twitter feed like usual and I swear I saw a post saying, 'Loving my PhD classes! I can't wait to apply this new theory to the class I'm teaching,'" said Savviche. "I did a double take because I couldn't believe what I was seeing! I tried to take a screen shot, but by the time my hands stopped shaking, the PhD candidate disappeared."
"This is very unusual, but not unprecedented," said anthropologist Bill Owens. "There are times when social media users claim to have seen engaged PhD candidates among all the usual threads of 'I'm so tired,' 'I'm so broke' and 'Number crunching is really hard.' So far, none of those claims have been substantiated."
"Not true!" says Nedra Murphy, an administrator at Mount Saint Francis University. "I saw a colleague at a meeting twelve years ago who suggested – in front of a whole committee – that we implement a best practice she had read about in her recent PhD homework."
What happened to the committee member?
"As soon as she realized I was paying attention to her, she slipped away," said Murphy. "I never saw her again, but I know what I heard."
A group known as the Loch Ness/Bigfoot/Engaged-PhD Tracking Society meets one weekend a month to try to gather evidence of the legendary beast known affectionately as DocSquatch.
"We spread bait on Twitter, like 'I really like what I'm learning, what about you? #PhDcandidate' and 'What cool things are you learning that could help our profession? #DocGrads,'" said tracker Cate Stiller. "So far we haven't gotten any bites, but we're not giving up."
"If DocSquatch truly exists, this PhD candidate would be terrified of coming out of the wild," said Owens. "All of the stock candidates fighting to be the most exhausted or deepest in statistical hell would immediately tear the throat out of someone who says they love education."