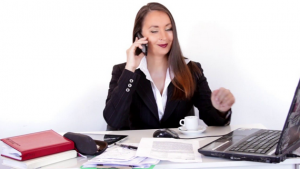 Shirley Dorschel, widely known as a rising star in the field of nanotechnology, blew a phenomenal career opportunity Friday when she made a costly rookie mistake.
"We were excited to meet Dr. Dorschel and to think she would even consider coming to our university, said search committee chair Heather Quinto. "Her research in nanotechnology uses techniques she has not only invented but improved upon through extraordinarily innovative methods. We thought the interview was just a technicality, but were disturbed to find out the candidate couldn't handle even the simplest interview questions."
"She started out okay when we asked her about her scholarship, but then she hijacked the conversation," said Professor of Electrical Engineering Walter Dancy. "She started talking about how she had read about our programs online and had specific ideas about ways that her experience could help us grow. I couldn't believe the arrogance – not to mention the nosiness."
"After a while, I went from shocked to entertained," said Amelia Wattanabe, chair of technical sciences. "This so-called dynamo thought she could walk in here and improve our practice. We don't know anything about the place she's coming from – the so-called 'model program' – but I can tell you this, we're doing just fine without anyone her age coming in here with new ideas. How insulting."
Candidate Dorschel had a different interpretation of events.
"What a great place to work!" said Dorschel. "Their university has all the resources to build what might be the strongest nanotechnology department in the world. When they asked me what I thought I could contribute, I couldn't stop talking because there is so much potential there. Their staff must be so proud!"
"Any professional knows the answer to the question about what you would contribute," said Quinto, whose search team submitted a unanimous rejection of Dorschel's candidacy. "'I wouldn't make any changes right away' is the right answer. Presuming you know anything more than our current staff is pure conceit."
The position has been reposted. Please share with any colleagues who may be interested.
AVAILABLE IMMEDIATELY
Nanotechology department seeks creative, energetic candidate to lead our department into the future. A proven record of innovative practice required. Click here to learn more about our on-the-move university and the imaginative, progress-driven faculty who work here.