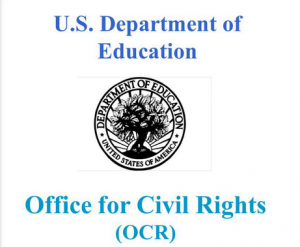 The United States Office of Civil Rights (OCR) just added its name to the ever-growing list of institutions being investigated by OCR for failure to respond effectively to college sexual assaults.
One of the prime areas that OCR looks at is the amount of time colleges take to adjudicate cases of alleged sexual misconduct, as defined in Title IX. According to the U.S. Department of Education, it is expected that a university will complete both its investigation of the alleged sexual misconduct and the disciplinary follow-up within 60 days of the initial report. Delaying a case is interpreted as an indicator that a college does not take sexual violence seriously.
OCR has cast a spotlight on campuses that have been accused of mishandling sexual assault and published the names of the alleged bad apples so national shaming can take place. No timelines are set, but most institutions assume that OCR is expected to investigate the allegations within a reasonable amount of time in order to show that it takes sexual violence seriously.
At the time of this publication OCR, has been collected 244 names of schools it will investigate, and has completed 49 investigations. According to the Chronicle of Higher Education, the average OCR investigation has taken an average of 1.3 years.
"We find that the public shaming of schools is moderately effective," said an anonymous source in OCR. "Each time we add the name of a school, that university makes headlines and the federal government has shown that it doesn't tolerate gender inequity. We have had some informal conversations about ways that we could speed up our process in order to have a better practice, but given the current investigation process, we probably have several years before we even investigate ourselves and by then maybe the government will have us doing something completely different anyway."
Is OCR nervous about being investigated by OCR?
"At this point, the list of schools is getting so long, we'll probably blend right in with all the others," said the source. "To be honest, we are so underfunded and short of staff that no one here even has time to look at the latest news or data about campus assaults. It's hard enough to get our day-to-day work done. It's actually been liberating to avoid knowing anything about our work.
Universities, in the meantime, have no time to think about the consequences of the OCR review of OCR.
"While we've been waiting – for years -, for the investigation to begin, we've taken great strides to update our sexual assault response protocol and make sure victims of abuse are treated with dignity and due process," said Trey Robbins [not his real name] the coordinator of Title IX conduct at one of the universities on OCR's list.
Experts in fair practices indicate that this school, and many others on the investigation list, now have model programs in place.
"We have to spend our time now dealing with criticism from admissions colleagues and parents, who see nothing but our name on the list," said Robbins.
"That sounds like a great job for the new Title IX coordinators we've required for each campus," said the OCR representative. "They're so new they're probably looking for things to keep them busy."