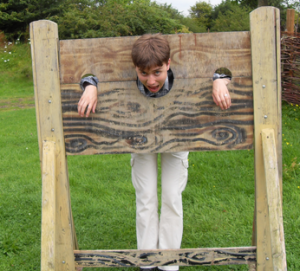 Social justice activists at Koy College showed unprecedented solidarity Tuesday night when they gathered up all the known or suspected Donald Trump supporters on campus and flogged them.
"I was amazed by how many Trump voters we actually have here," said Sophomore Paige Limson. "No one I know would ever admit out loud to supporting The Donald, even if they were secretly considering it."
"Koy College as a whole has done a great job shaming any Trump supporters into the closet, but we knew that wasn't enough," said Russell Ryan, president of the Inclusivity Club. "Our organization wanted to take extra steps that other universities haven't to show how actively we appreciate diversity on our campus. We hope the message reverberates to Trump himself. His hate has no place here."
The flogging idea originated in a discussion that took place in Professor Marilyn Waugh's "Hate Crime History in America: From Puritans to Ferguson."
"Professor Waugh was talking about the horrible things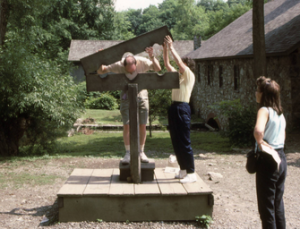 that have happened to people because of their beliefs and I got an idea of how we could really attack Donald Trump's hate mongering," said freshman Heather Flanders. "Our college's risk management office said that we weren't allowed to burn people at the stake because of the fire safety rules so we had to get really creative. The conduct office said that violence wasn't allowed so we teamed up with our athletics director and were thrilled that the NCAA not only condones but encourages violent events. What a perfect collaboration!"
In total 15 students and staff were flogged at the event and organizers anticipate making the "Trump Hates. Love Wins" event a weekly activity.
Attendees were asked by local reporters, "Did you ask listen to any of the voters about their choice to support Trump to understand their viewpoints better?"
"Hey, we assumed that since you're from the media you'd be on our liberal side," said one respondent. "You're not one of those Trump voters are you?"