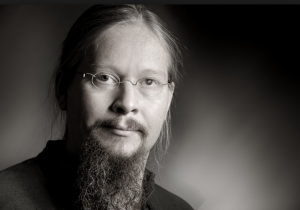 After two years of teaching Introductory Composition at Publican State University, instructor Mario Graham has announced a dramatic change in discipline.
"I have always enjoyed writing, but something was missing," said Graham. "Thankfully I found my true life's passion right here in front of my face."
At the start of next semester, Graham plans to focus exclusively on teaching life lessons.
"It's my real passion. I never get tired of it," said Graham. "I found early in my teaching career that students would come to me for help with their papers and I found myself correcting other things as well. Pretty soon I was starting every sentence with 'You'll never get away with _______ in the real world."
"It began with punctuation," said freshman Trévon Malik, who took Graham's course Writing Mechanics for Mechanical Engineers. "I could see the need for following style rules, and it really helped. Then he started telling me I should dress nicer and wear a watch – even though I'd never been late for a class or appointment. I considered his advice but then I realized he was deducting points from my participation grade with the note 'No Watch' in the online gradebook."
"It was probably one of Trévon's first life lessons," said Graham. "You'll never get away with ignoring an authority's advice in the real world."
"I was five minutes late for a lecture when I got a flat tire on my way to class," said Marty Chatswain. "Professor Graham gave me an F for the entire class – even after I got an A on every assignment."
"Take that as a life lesson," Graham told Chatswain when asked about the grade. "You'll never get away with being five minutes late in the real world."
"I don't know, it just feels weird," said Malik. "I know Professor Graham means well but when I asked him about his own career path it sounded like he had gone to college and gotten his M.A. right after that. I didn't see anything in his story where he was actually ever in the real world."