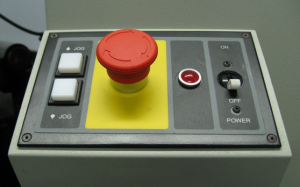 Everyone on the career services staff at Wilkins Community College is safe and accounted for after a dangerously close call this week. Reports say the staff initiated their official crisis response protocol this week when career counselor Mickey Burton noticed a post on Facebook that said one of his campus colleagues had received flowers from her staff for National Boss's Day.
"Oh, holy shit," said Burton. "An icy chill went through my body when I launched the #WFtBaC button under my desk."
The hashtag WFtBaC stands for We Forgot to Buy a Card and frequently goes viral on days of the year that gift card companies have designated as secular holidays.
"We get a lot of #WFtBaC action on Boss's Day, Administrative Assistant Day and Student Worker Appreciation Day," said Twitter analytics executive Randall Goldsmith. "Hallmark and American Greetings are rumored to be adding a #WFtBaC Day to their growing list of holidays to give everyone a fair chance to experience the life-affirming adrenaline rush of realizing you forgot to recognize a colleague."
In Burton's case, the entire career services staff followed the protocol they had practiced two years ago during a day-long crisis management workshop.
"Joanie ran out at lunchtime to get flowers, David zipped over the campus bookstore to buy a gift card and Liz has a desk drawer full of assorted holiday and blank-on-the-inside cards that we could choose from."
"Thank goodness Mickey noticed we had forgotten the holiday," said Elizabeth Owens, the keeper of the assorted card drawer. "I just overheard the work study students whispering in the corner about buying flowers. I think they realized what is happening and now they're trying to figure out how to buy me flowers. Maybe we should consider giving them professional development in crisis management, too."