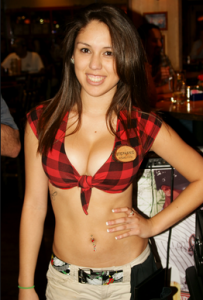 The board of trustees at Red Spruce University in southern Arizona is in the final stages of approving a groundbreaking new policy that it promises will eliminate 100 percent of its campus's cultural appropriation complaints.
Cultural appropriation is, the adoption or use of elements of one culture by members of a different culture and a growing concern among young social justice activists.
"Our campus is known for innovation, so we were convinced we could find a solution to the growing number of complaints our Office of Culture Sensitivity receives each year," said Provost Colin Francis. "Despite our extensive 'If Its Not Yours Don't Wear It' poster campaign last year, we still had a record breaking number of calls on our cultural appropriation hotline."
Complaints ranged from outrage about a "Dress Like Your Favorite Ethnicity" theme party thrown by an all-Caucasian fraternity to a Cinco de Mayo happy hour for the IT staff, at which several staff members wore sombreros.
"Since the failure of our poster campaign showed us that people can't be trusted to make their own decisions about attire, we have a revolutionary solution. All nudity all the time!" said Francis. "This will eliminate the confusing conversations about what is and isn't cultural appropriation and make everything much easier for everyone."
"We're excited to be the first campus that has found a truly perfect solution to the problem of cultural appropriation," said Student Body President Francisco Marcos. "Our campus is located in a geographic area that is 80 degrees or more all year, so we recognize our privilege in being able to make this landmark decision but we hope to use our climate privilege to advance a better campus climate. Get it?"
As the final vote on the policy draws near, a new question has arisen from the Cosmotology Management program.
"Does the new policy take hair into account?" asked Professor of Cosmotology Science Cheryl Fixx. "Styles are often related to culture."
"Genius!" said Francis upon hearing the question. "All nude and all bald!"
"There is no way we won't come home with the Most Inclusive Student Body Award at this year's National Student Government conference," said Marcos. "We'll be the envy of any school that is serious about promoting dignity."