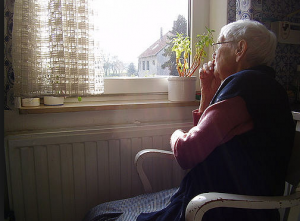 Beloved receptionist Millie Barrister was fired Monday from her job at Staglen College when it was discovered that her salary was higher than that of the new professor of romance literature Amit Swalah.
"We haven't been paying attention like we should have," said Dean of Liberal Arts Stephan Usher. "It seems out of her character, but Millie must have plotted for years to humiliate our revered faculty."
Barrister, affectionately called "Miss Millie" by students and faculty, has worked at Staglen since she was seventeen.
"I always wanted to go to college, but that wasn't in my family's means," said Barrister. "When I got the job on campus I thought that was God's way of putting me in an environment where I could keep learning. At that time, making $9,000 a year seemed like an awful lot of money. I felt very blessed."
Barrister was known as a tireless worker and twice received Staglen's prestigious Worker of the Year award. In 1999, she was honored as the Worker of the Millenium.
"I worked as hard as I could to make the students and staff happy and loved," she said.
"Millie was awfully clever, hiding behind her one percent annual raises and occasional promotions," said Swalah, who caught on to the inequity when he accidentally received Barrister's paycheck in his office mail. "She must have known that she was making several hundred dollars more than me – me with my PhD!"
"It was a mistake on our part to let Millie keep getting away with this," said HR Director Randi McKiethan. "We never want someone making more than someone who is higher than them."
"I knew I was probably in the same range as some of the new professors right out of graduate school, but I didn't realize this hierarchical rule was in place," said Barrister. "I could have sworn I read somewhere that our football coach makes about triple the salary of our president."
"Apples and oranges," said McKiethan. "It's not always about your place on the organizational chart. It's about the value you bring to our university."