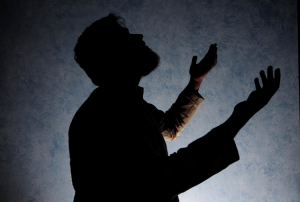 Susquehanna Institute of Technology senior Simon Mennings broke down in tears with his academic advisor Amanda Quo Thursday when she asked him to explain his agitation and declining GPA.
According to Quo, Mennings, who serves as president of the College Atheists, cried and shook when he described what he called "intense loneliness."
"No one has ever liked me," explained Mennings. "I've been at this school three and a half years and I see people hanging out and being nice to each other but they never include me. Graduation is coming and I'm doing my job search and all the employers want to know is whether I can get along with others. I'm the best theoretical physicist on campus but that doesn't seem to mean anything. It's so unfair!"
"It looks like you've been active in the College Atheists for several years, and they voted you president," said Quo. "That must mean something. Haven't you had nice interactions through your club?"
"Oh yeah. We have a lot of fun making fun of other people for being so naïve and stupid about the world. They believe in things they can't see, for F's Sake. We also make fun of each other any time someone shows the smallest amount of vulnerability," said Mennings. "I've talked about that experience extensively in interviews to show that I have a rational mind but they never call me back for another interview. I'm so lonely!"
"This feeling of isolation sounds like something with a solution," said Quo. "Have you ever met any gentle or kind students outside your club?"
"Hundreds of them – but I know what's going on. It's a bait and switch," said Mennings. "First they're nice and understanding and accepting of who you are as a person. Then they invite you to their social events and it's really fun and comfortable – then they bring out the pizza."
"I don't understand," said Quo. "Don't you like pizza?"
"I love pizza. LOVE it," said Mennings. "But just when you can smell the deliciousness of it they pause to say grace and I just can't respect them. They are so illogical and stupid."
"Have you talked to them about your feelings of discomfort?" asked Quo.
"Of course. They said it's okay, that I don't have to pray," said Mennings. "And get this – some of them aren't even religious and say they're inn the group for 'the spirituality and sense of community.' They invited me to come back just to be friends with them and with no religious strings attached."
"That sounds like a welcoming group that could really help you feel a sense of belonging," said Quo. "It reminds me a little of the knitting club I belonged to in grad school. There was something really spiritual about it."
"Oh no!" said Mennings as he began to cry again. "Just when I was starting to trust you…"