Job Title: Expert in Everyone's Job But Your Own
Available immediately.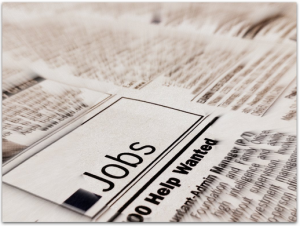 Responsibilities: The successful candidate for the new position Expert in Everyone's Job But Their Own will specialize in providing detailed opinions and excessive critique about everyone else at the college who has a job.
Requirements: Must be able to
Spend countless hours in the campus coffee shop complaining about the poor performance of colleagues
Give expert advice about best practices to everyone except the person who could actually implement the advice
Build relationships with faculty, staff and students who will listen with rapt attention to endless diatribes about how you would run the campus if you were in charge
Do you own job just averagely enough to avoid performance remediation
Must be fluent in the languages of "Back when I worked at _______…" and "You know what they should do…"
To Apply: Résumé optional. You don't have to have any actual experience or success in anyone else's job than your own in order to be considered an excellent candidate. Just hijack one of our HR staff when we're trying to go get a peaceful cup of tea and let us know how brilliant you are and how you would run this search if it were up to you.