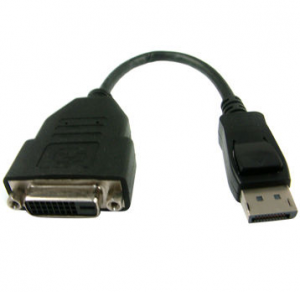 Students in Professor Abner Jones's Chemistry 300: Properties of Noble Bonds erupted in applause Wednesday when Jones set up his laptop and announced, "Oops. I have to run back to my office for a second."
Unbeknownst to Jones, he hit a new milestone for the School of Natural Sciences by forgetting his dongle for a landmark 100th time.
"Hooray for our School of Natural Sciences!" said Dean Noreen Zapata as she carried a sheet cake flaming with sparklers into the chemistry lab. "Our math faculty thought it was statistically impossible for anyone to hit triple digits in the dongle forgetting category, but we knew if anyone could do it, Dr. Jones would be our hero."
Jones, who also serves as the chair of the Chemistry Department, is famous for bringing a PowerPoint presentation to every meeting he attends.
"Some people are visual learners and it's important to be inclusive," said Jones. "I also believe in modeling the use of the latest technology. I always have a laptop, and backup iPod and a backup thumb drive with my presentation on in so nothing could possibly go wrong. Of course none of those devices fit the VGA plugs in our smart classrooms."
"Dr. Jones had some stiff competition this year," said campus IT manager Dudley Walker. "Several of the liberal arts professors hit what we affectionately call 75 'dongle drops.' Our staff has recorded over 15,000 calls on our Dongle Drop Crisis Hotline this year alone."
"Just curious…has the college every considered just installing dongles in each smart classroom under the assumption that most new computers are not compatible with the current VGA ports?" asked Jones.
"We've heard that suggestion before, but we're trying to run a humane enterprise here," said Walker. "We currently employ four fulltime staff who respond to dongle crises, in addition to the army of work study students who provide onsite support for dongle droppers. Even in IT we realize that advances in technology come at a cost to real people. Maybe Dr. Jones should just stick to chemistry and leave the tech expertise to us."