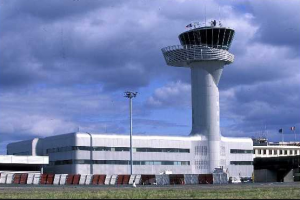 Constance Magellan, dean of the School of Conflict Resolution Studies on the bucolic Birch Meadows College campus, surprised colleagues with her unexpected departure from her position. According to the email she sent, she wanted to spend the remaining part of her career winding down from the stresses of such a rigorous position.
"I've been offered a job coaching air traffic controllers at O'Hare," said Magellan. "The reduction in administrative details and personnel issues will be quite different than here at Birch Meadows but I think I'll adapt to the more peaceful surroundings in time."
Magellan will leave a long list of impressive accomplishments in her wake.
"It's difficult to choose one highlight as my favorite," said Magellan. "Perhaps it was resolving the dispute between Professors Bluestrom and Schwank when Dr. Schwank's department mailbox was a half inch bigger than Dr. Bluestrom's even though she had been here five years fewer than him. We worked it out, but it's not the first time an argument over office resources led to physical violence."
"I will always remember Constance for her civility during some of the worst faculty battles in department history," said administrative assistant Leina Brach. "I thought no one would make it out alive when we had to decide whether to have doughnuts or danishes at our weekly staff meetings. Constance always found a way to resolve even the most difficult conflict."
"Oh yes, that was a good one," said Ernie Bluestrom, the most senior professor in Conflict Resolution Studies. "If I'm not mistaken, I stormed out of that meeting and threatened a lawsuit if danishes weren't selected. I wasn't afraid to fight for what was right."
"I'd forgotten the great Doughnut/Danish Debacle of 2006," said Magellan. "According to my new job description I'll be dealing with people who hold life and death in their hands. When I asked what their most typical arguments were they had a difficult time naming their latest fight. They said they have so many real things to worry about they can't worry about squabbles like ours."
"Oh sure," said Bluestrom. "They are a more blue collar type. I'm sure Constance will miss the complexity and nuance of her role here after dealing with the well-meaning but simple folk."