In response to this summer's hottest college admissions news, that Harvard had uninvited ten new freshmen as a result of finding racist and ethnically offensive material the ten had posted on a private Facebook site for Harvard undergraduates, admissions counselors from around the country took to social media to weigh in.
*Allysia Swan, assistant director of enrollment at Frederickson College posted in favor of Harvard's decision and reaffirmed her personal distaste for discriminatory name calling.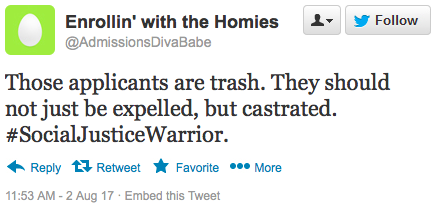 *Brick Agee (Twitter name @AdmissionsDivaBabe), coordinator of admissions marketing for College of Ignatius, appreciated Harvard's decision but felt that it may not have gone far enough to do the difficult work of social justice warriors.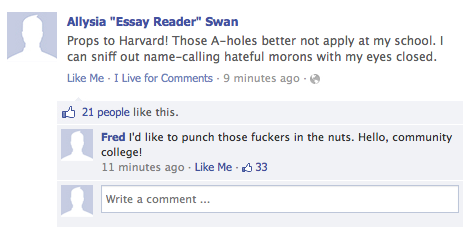 The only voice of opposition came from Helena Zympher, vice president of curriculum at Massachusetts University of Liberal arts, who raised larger, more philosophical questions about higher education. Colleagues noted displeasure at Zympher's post, accusing her of insensitivity at a time when critical thinking works counter to the values of higher education.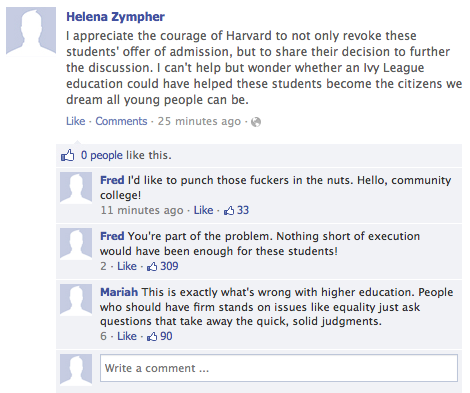 *All profile pictures have been replaced for unprofessional content.