Meet the Staff…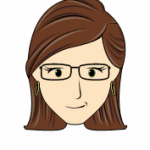 Leah Wescott, Editor-in-Chief
Staff specialist for the faculty beat
Leah is the founder and CEO of CronkNews.com. She has almost twenty years of experience in teaching and administration in higher education. Her writing experience includes work for the Chronicle of Higher Education and About Campus magazine, but she may be best remembered for winning the prestigious Golden Microphone Award for her 3 a.m. disco radio show in grad school. Leah's diverse credits range from documentary film production to stand-up comedy, and she's just getting started.
BELOVED EMERITUS STAFF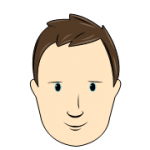 Brody Truce, Senior Staff Writer Emeritus
Staff specialist for the executive and corporate education beat
Brody Truce began his college career as a shy, poorly dressed freshman who eventually found a home in the student union board. During his senior year, Brody discovered the world of residence life—and high fashion. He spent the next ten years of his career working in residence life and student conduct in community colleges, elite private institutions and state schools. For several years, Brody worked in academic affairs, where he wore a tie and supervised faculty. He recently returned to student affairs but his commitment to style and learning outcomes remains true. His passions include performance improvement, staff development, budgeting and—of course—CronkNews.com.
Irma Pelt, Retired Senior Staff Writer
Specialist for the student affairs beat
Irma Pelt began her career in student affairs as a college freshman, when she usurped all power from the Resident Assistant of her wing during a Halloween decorating contest. She was soon after hired as a Resident Assistant on her own accord (after a quick dip in the alternate pool, where all the best student leaders tread). Her rise to power culminated in several Program of the Month awards, inspiring her to change her path briefly to student activities and programming while in graduate school.
She returned to her true love of housing and residence life as a professional and has also worked in leadership programming, Greek life, orientation, and conduct. In her current position, she wears many hats – including that purple pillbox number.