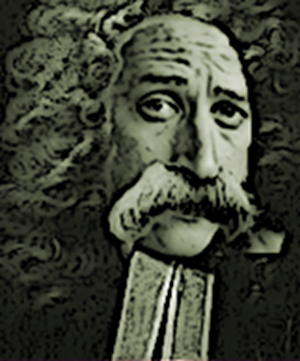 It's shameful that satire has never been honored with its own official day, week or month. A celebration of the high art of irony is long overdue. We all know that if we wait for Congress to take action on substantive issues like this, we'll never see satire get its day, so…
The Cronk has decided to take up the charge to encourage teachers, students and everyday intellectuals to embrace brilliant humor through reading, writing and general snarkiness.
November was a natural. In the world of satire, the month contains the birthdays of many humorist greats including Jonathan Swift, Mark Twain and Jon Stewart. For educators November often marks the first time of the academic year when there's a break for reflection and reading.
What can you do for Satire Month?
Create assignments and conversations for classes
Make sure your library has a display celebrating satire
Bookmark the Satire Month website and add resources to the wiki.
Contribute submissions to a newspaper, literary magazine, blog or (our favorite) The Cronk
Add the National Satire Month event to your Facebook.
Follow @NatSatMo on Twitter and use the Twitter hashtag #NatSatMo to share your favorite satire-related links, quotes and ideas
Encourage smart, snarky leaders to find a voice through humor
Let us know what you plan so we can celebrate YOU.
Follow us on Twitter: http://twitter.com/NatSatM​o
Join us on Facebook
Become a volunteer: NationalSatireMonth@gmail.com
Share your expertise and resources at our  Satire Month wiki