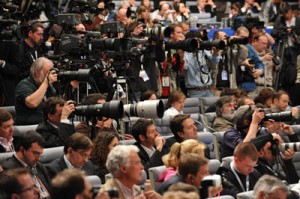 Interview Questions for The Cronk of Higher Education for the Press

(Download list of questions in .doc format)

What exactly is The Cronk of Higher Education?
What inspired you to create The Cronk of Higher Education?
Tell us about your new book, Required Reading.
Can you give us some examples of your favorite stories from the book?
What are some of the common themes in Required Reading?
Most of you write under pseudonyms. Are you afraid of getting caught?
Is it true you've had over 40 writers join you since you began? What sorts of people write for you?
Have there been any surprises in operating an edgy operation like this?
As editors, what advice would you give someone who wants to write for The Cronk?
Do you ever ask yourselves as editors, "Who am I to decide what's funny?"
What do you hope readers will do with Required Reading or The Cronk?