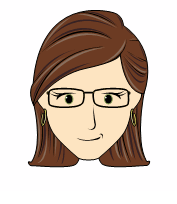 Leah Wescott, the founder and Editor-in-Chief of The Cronk of Higher Education will join the weekly college student affairs podcast at Breakdrink.com.
Podcast host Jeff Jackson writes the BreakDrink.com blog to provide up-to-date news about college administration. Jackson and cohost Gary Ballinger discuss current issues and new technology to help university administrators connect and improve practice.
Known by some as "the Daily Show of higher education," The Cronk of Higher Education (www.CronkNews.com) is the first satirical news source for college professionals.
"We're trying to bring some levity to the world of higher ed," says Wescott. "We can take ourselves a little too seriously sometimes – although our 'news' rings true for many readers. I'm a fan of the BreakDrink crew and I'm excited about sharing some laughs and serious conversation with them."