by Erica Price
Freelance Writer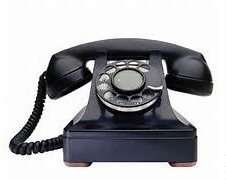 Administrators at Kentucky Methodist College are on edge this week as they fend off media attention relating to a 2001 search process for a Career Services Coordinator position.
Rob Shackleford, 26, held a standing room only press conference in the local OfficeMax break room to disclose his intent to sue the college for not granting him an interview for the position vacancy. In his address, Shackleford stated "the college failed to inform me that they had filled the position so I am still a candidate. I never received a rejection so I know I still have a shot." My suit is based on the fact that I feel I was discriminated against. I'm not sure for what, but it must be something since they just take their time in getting back to me. Well, that ends today."
In a private interview Shackleford provided more insight into how he spends his time. "I've been vigilant about honing my career counseling skills. I've helped many staffers here at OfficeMax with their career planning and they're finally taking the career assessments I\'ve been trying to get them to do at lunch for years. People keep leaving here for better jobs and I know that my career advice has made all the difference. Just check out the number of copies of About Campus in my locker. I read them all the time. I'm ready for that interview," Shackleford said.
Jed Simpson, one of Shackleford's current OfficeMax coworkers, provided insight into Shackleford's state of mind. "Rob is a great guy but I always wondered why he couldn't give us a regular schedule of hours at OfficeMax. He said he was waiting to hear about a job at a college so he needed to be a temp. It seems pretty crazy that it takes so long to hear back from these colleges."
The Director of Human Resources at KMC, Kendra Demotte, explained the educational philosophy of the university's search process. "As with our students, we take pride in empowering our candidates to practice building their problem solving skills. If we simply tell candidates the outcome of the process, we have done them a disservice by exercising only their low level cognitive skills. Communicating honestly with candidates is just passé."